Nice offers a wide palette of colours, fragrances, vibes.
It passes from the blue of the Mediterranean and the sky to the ochre of its buildings, from the fragrance of iodine to that of a "pissaladière" straight from the oven, from the lapping of the waves on the pebble beach to conversations on Cours Saleya.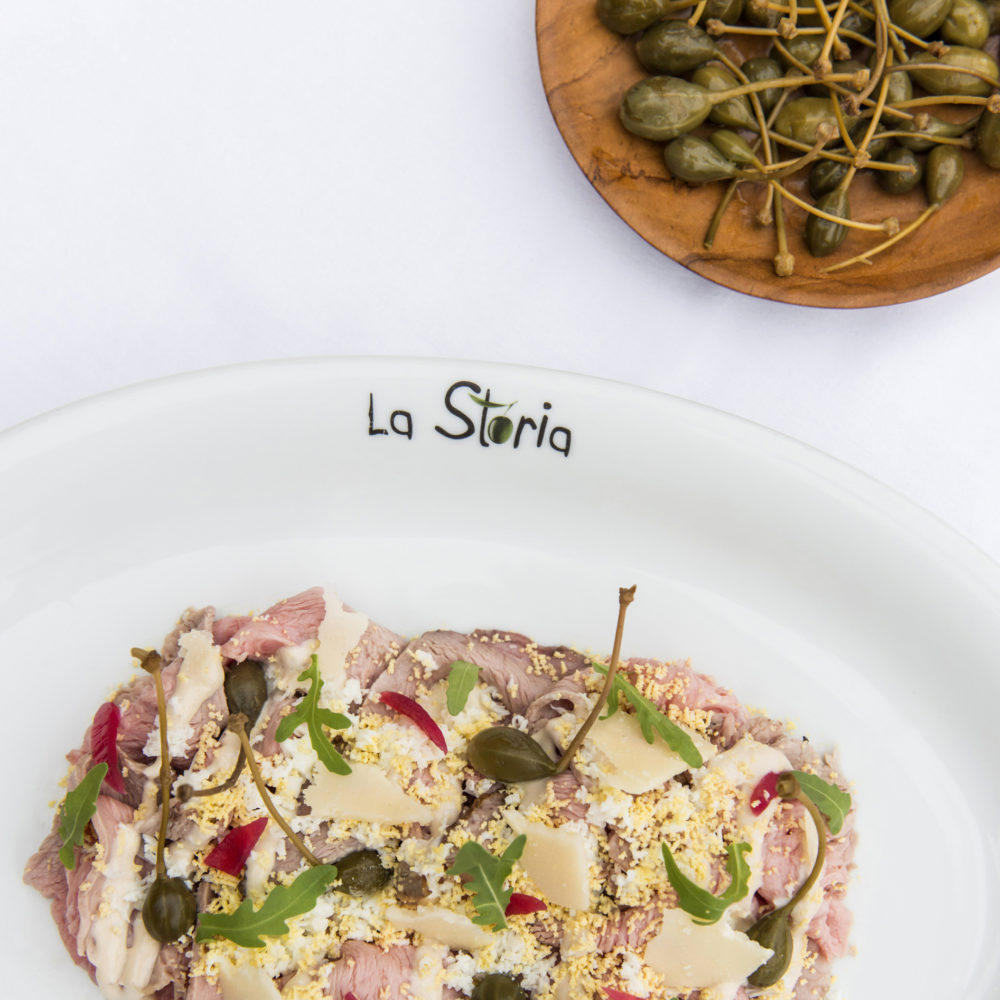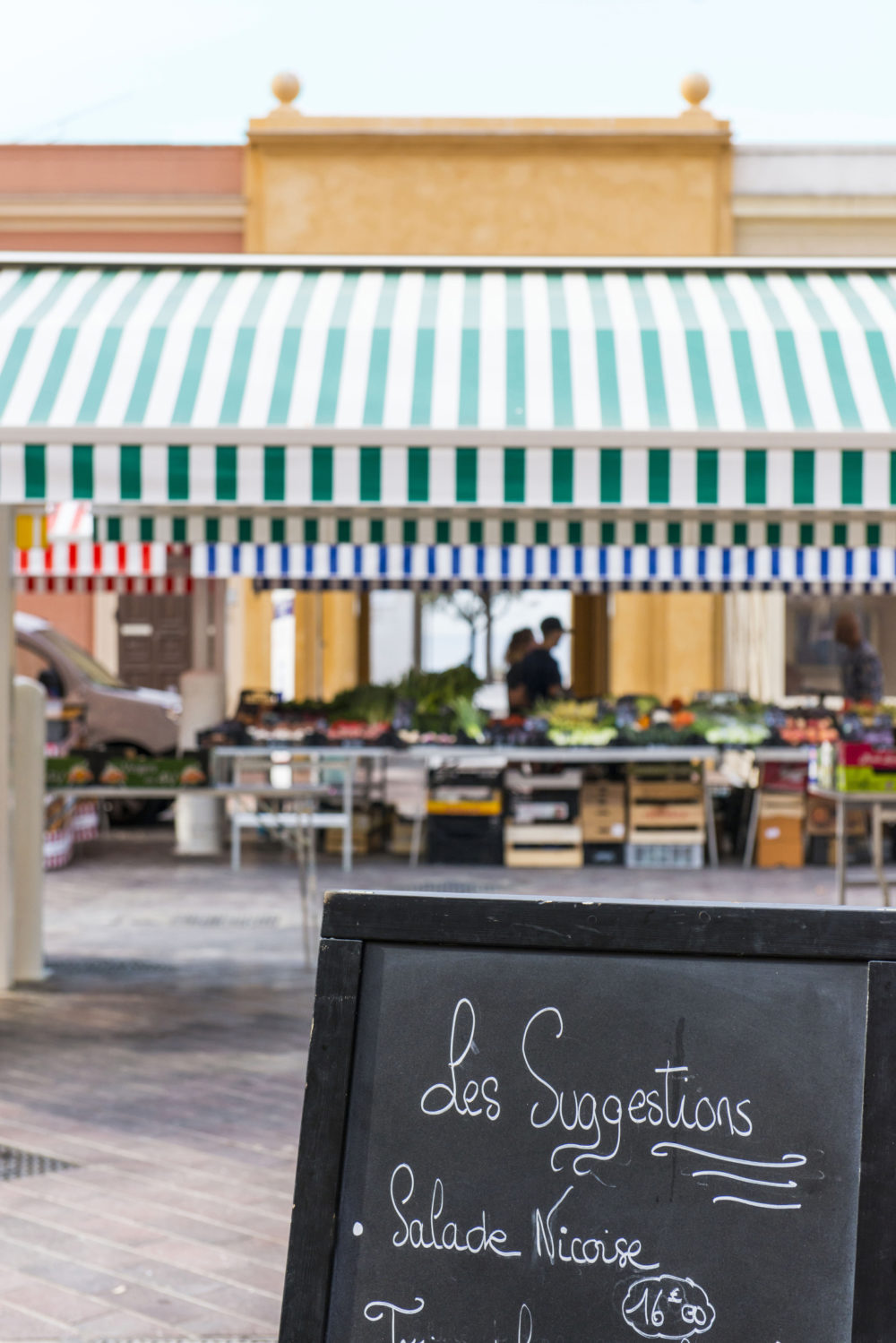 After strolling along the seafront or shopping in the market, take your place on the terrace of La Storia to sip a coffee while appreciating the ambiance and prolonging your enjoyment.
12 strokes of noon announce that it's time for lunch. The terrace is still highly-prized for basking in the atmosphere of Cours Saleya and tasting the cuisine of La Storia.
Fans of pasta opt for traditional "penne à la carbonara" or pan-fried "penne" with vegetables and olive-oil. Local tradition also includes stewed lamb with black-olive "tapenade" and homemade gnocchi or a fillet of grilled sea-bream with seasonal vegetables.
As for pastries, they are, of course, made on the premises !

Here in Nice, on weekends and throughout the holidays, the locals cultivate a lifestyle freed from the constraints of time. With its non-stop service from noon to 11 p.m., La Storia allows everyone, whether locals or tourists, to feel free to eat whenever they see fit.
Everyone lives at their own pace, enjoying lunch and dinner in total freedom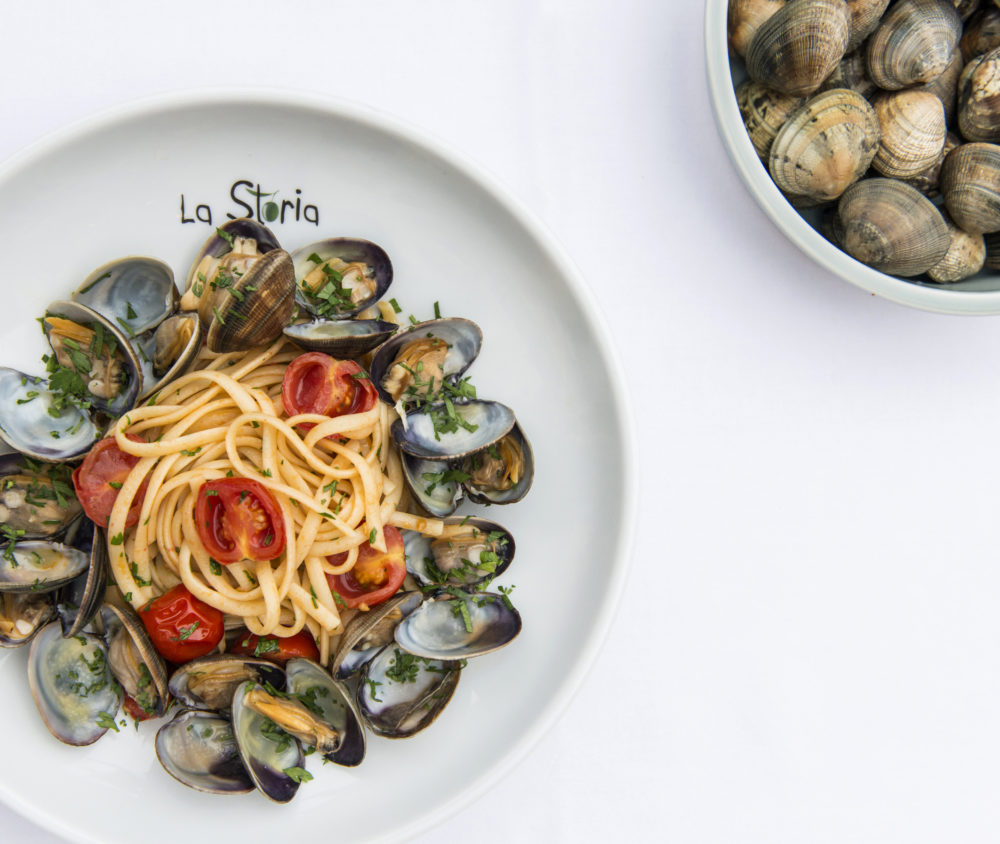 Locate us
1-3 Cour Saleya, 06300 Nice
04 93 80 95 07
Open every day from 9 am. The restaurant is open from 11:45 am to 11 pm.
We are here